Special Gift Services: Kitting, Drop Shipping & Personalization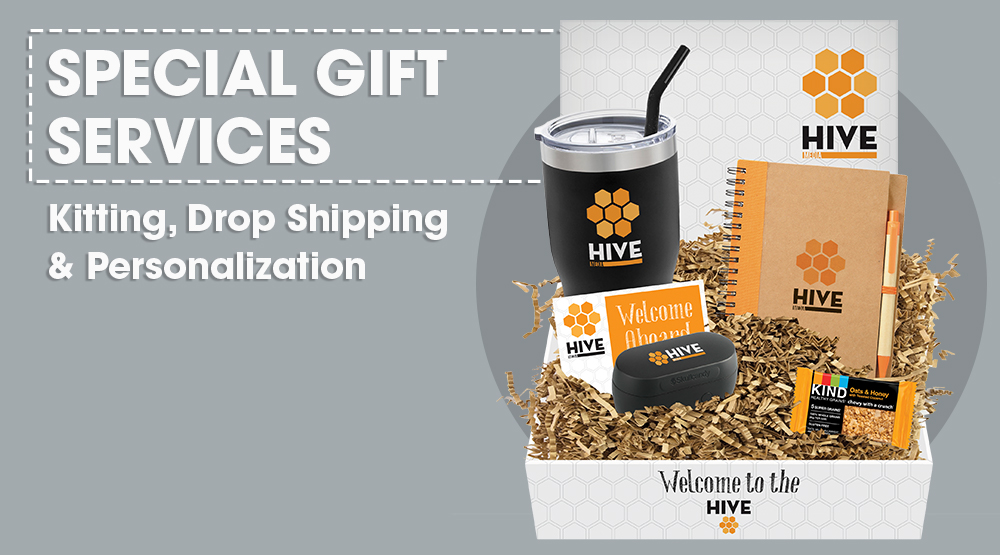 published: April 21, 2021

Staying in touch and connected with others through inventive means has never been more vital. A custom gift or kit is the perfect way to:
Say thank you and show appreciation to your customers, teams and clients
Show staff you value them as they work from home, or as they return to the office
Welcome new staff
Celebrate the holidays
Stay connected with students as they learn remotely
Promote product launches, marketing campaigns, webinars, tradeshows, and much more!
Geiger's Special Gift Services
On top of the thousands of customizable gifts available, Geiger offer special services that make it even easier for you to deliver a memorable gift to employees, students, or clients. Read more about our special services below or skip to the section that interests you most:
Assembled Customized Gift Sets
What is Kitting?
Kitting is a comprehensive service that allows you to create highly personalised gift sets for any occasion. Products are selected, customised, and packed to your requirements, including personalised products, gift-wrapping and messages. Having products packed together in a cohesive way creates a truly memorable brand experience. Unlike many of our competitors, we do this all in-house giving us control over costs, timelines, and quality.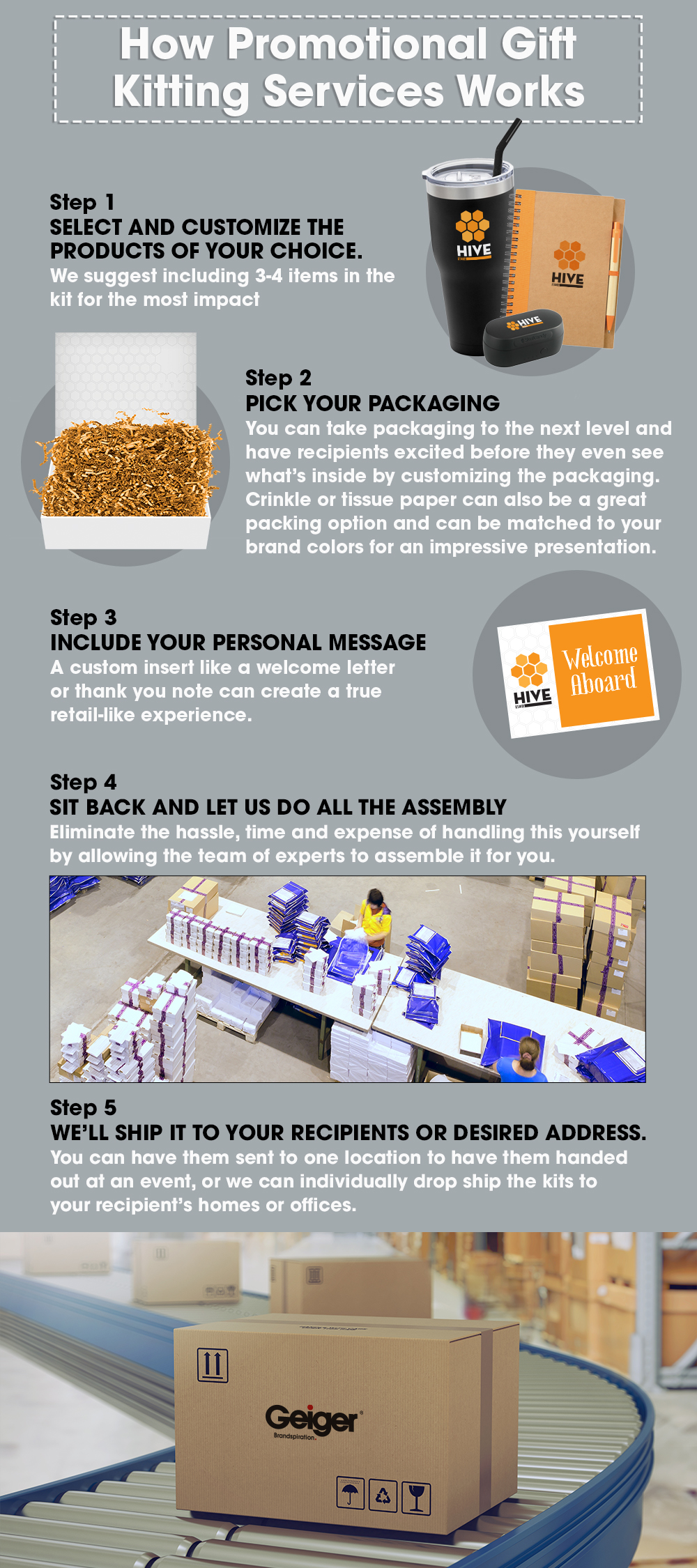 Another popular idea for kitting is to choose a bag, tote, lunch bag, or backpack and put the additional swag items inside the bag for a cohesive presentation. This is especially popular if you are planning an event or tradeshow and plan to give out bags and giveaways to attendees.
A customized and well-planned kit can enhance the experience of receiving swag and leave a lasting impression. Plus, kitting can add perceived value and gives you additional ways to display your logo and message. Mix and match products like a blanket, mug, notebook, and earbuds. Contact us to get started on a custom kit.
Having trouble deciding which items to kit together? See our kits and bundles page for inspiration from pre-selected kits to help spark your creativity.
Promotional Products Delivered Directly to Recipients
What is Drop Shipping?
Drop shipping is a shipping method that allows you to directly ship products to multiple locations at the same time. This gives you the flexibility to ship to individual addresses, including to your customer or employee's homes.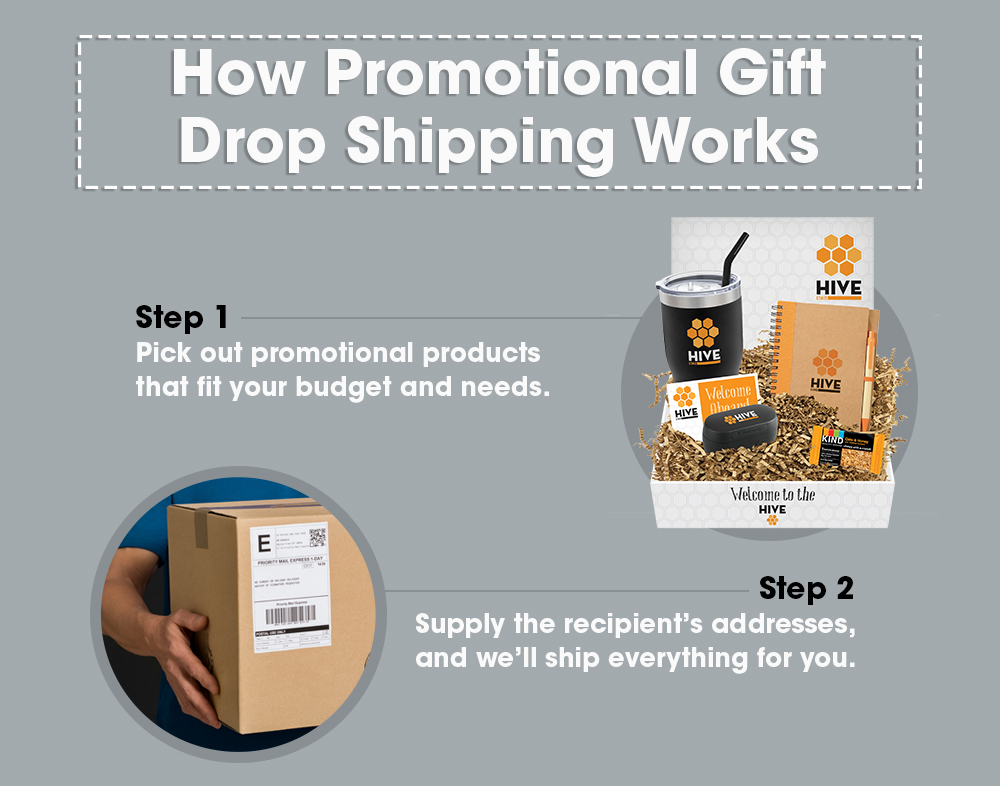 Do you have clients or staff across the US? Employees working from home? Students learning remotely? No matter what the case, drop shipping is the answer. All you'll need is a list of the recipients addresses and your selected products such as a t-shirt, water bottle or padfolio will show up on their doorstep. Geiger can combine kitting and drop shipping to create a seamless and easy end-to-end promotional gifting solution.
Add A Touch of Class that will Deliver the 'Wow' Factor
What is Personalization?
Beyond adding your logo or message to an item, you can take it to the next level by personalizing it with individuals' names. Receiving a promotional item creates a positive experience to begin with but receiving a promotional item with your own name on it creates a truly special gift and memorable experience for your employees and clients.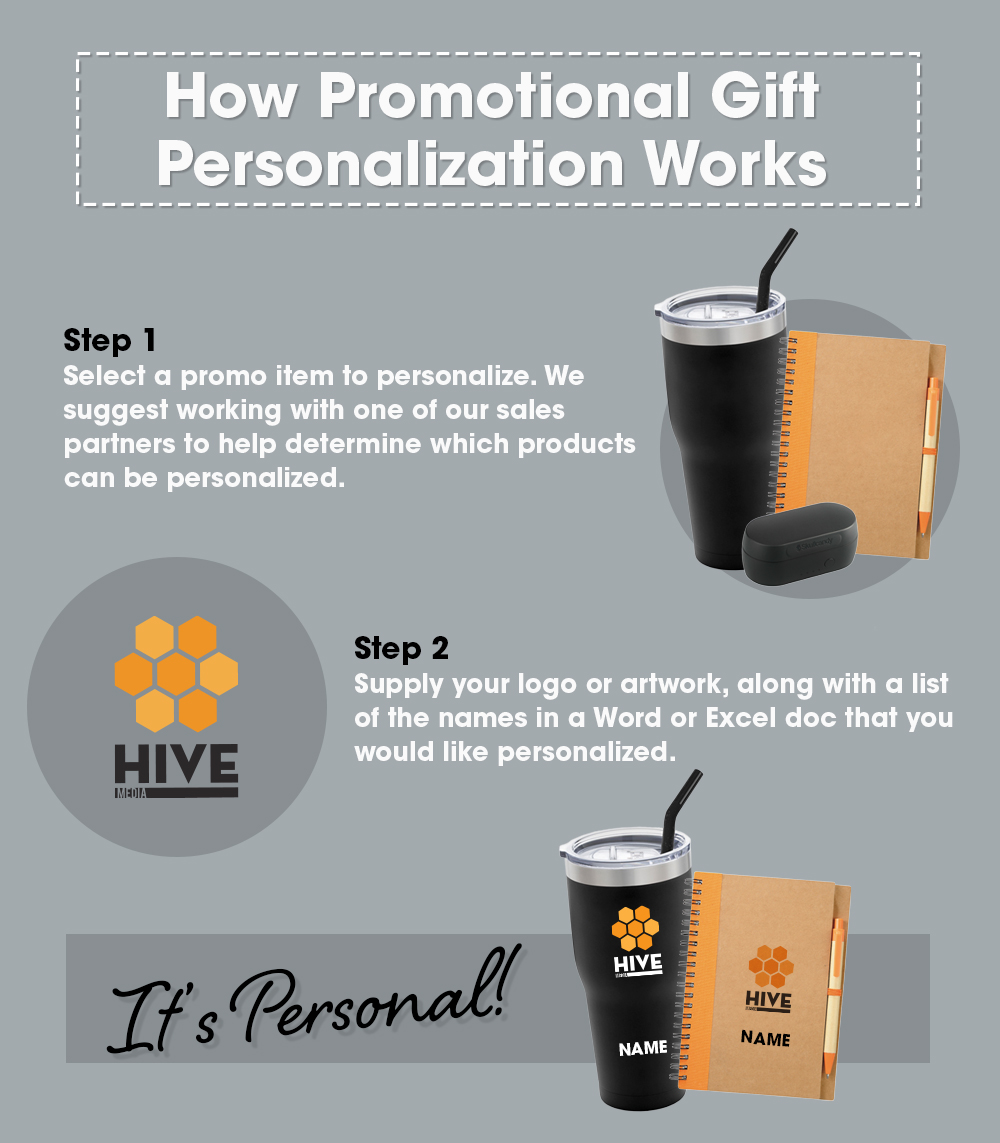 Drinkware, metal pens, and bags are some of the top choices to personalize. Among the drinkware items that can be personalized is the best-selling 20 oz Himalayan Tumbler. Especially now when reducing the spread of germs is a top priority, personalization can also help to ensure items aren't accidentally mixed up or shared among people. Metal pens like the Maestro Pen are the perfect vehicle for personalization as the laser engraved imprint provides an elegant look. The Cityside Laptop Backpack is great for both personal and professional use.
Don't wait for a holiday or special event to recognize and appreciate staff and customers - every day is a great day to express your gratitude and sometimes the most unexpected gifts can deliver the most impact. Ready to get started on your next project? Contact us for a quote and personal 1-1 support from one of our knowledgeable Promotional Products Experts.